Bridges SI Wins SCN Install of the Year for State Department's Foreign Affairs Security Training Center (FASTC)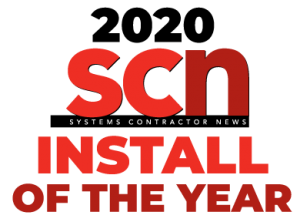 HERNDON, Va., November 9, 2020 – Bridges System Integration is proud to announce that it has received SCN's Install of the Year Award for the immersive audiovisual project at FASTC. The facility is a massive multipurpose complex that consolidates the resources from 11 existing sites and facilitates the training of 2,000 special agents on an ongoing basis, as well as 10,000 additional engineers, couriers, technicians, and security professionals from the State Department and the US foreign service community.
Bridges SI engineered and implemented a campus-wide enterprise IP system for the entire facility. The system comprised of hundreds of networked audio and camera distribution components that were mounted throughout multiple areas, all over fiber infrastructure. The solution was based on key components from our technology partners QSC, Atlas-IED, Middle Atlantic, and others.
Click here to read the full Bridges System Integration press release.